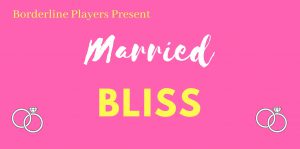 Directed by the fabulous Siobhan O'Brien and presented by the Borderline Players, this hilarious comedy by Sam Cree is a must see. 
Colin and Grace Ramsey hope to have a quiet holiday in a country cottage near Ballymena, but all does not run smoothly. 
First, the cottage is not quite as luxurious as stated in the advert and comes complete with a parsimonious landlord and his love 
struck daughter; and then numerous relatives arrive to disturb their peace. How will poor beleaguered Colin cope with his irate wife,
 his tearful daughter and his mother without war breaking out? It all adds up to a hilarious evening of fun and laughter.
Tickets for this fantastic show are available now at The Termon Complex or on www.eventbrite.co.uk. Price €12 / £11, Doors open @ 7.15pm . 
For further information contact the main reception on 071 98 61111